Michael's craft stores sell these wonderful $1 hutches that can be bashed into just about anything, like the framework to my built-in bookcase in the last post. Sometimes though, just a little tweaking makes it just what you need!
I took this darling one and carved in some arches and rough flowers on the bottom cabinet doors. I then cut out a portion of the top of the right hand cabinet door and slipped an longer piece of wood through the notch to make a cutting board. I glued in a little support underneath it inside with a little scrap of wood. Can't have the cutting board falling down while you're trying to use it!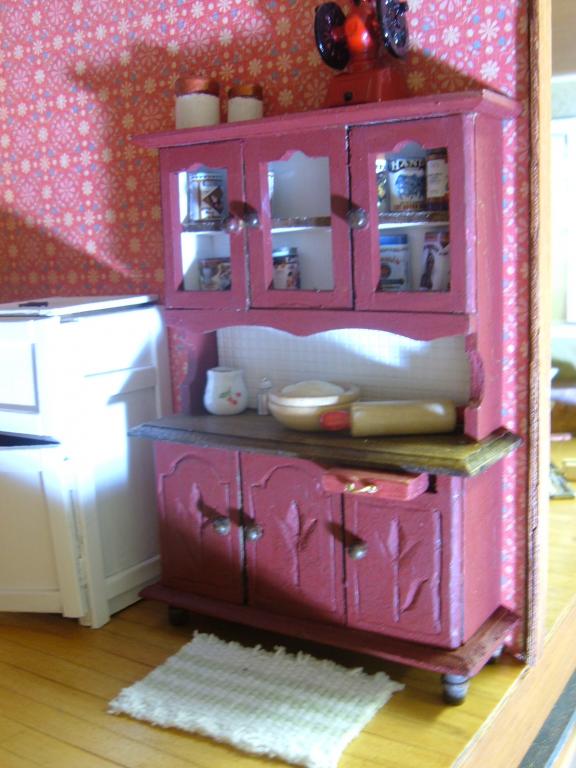 I then covered the whole thing with an antiquing polish that gives it that rustic walnut look. You can still see that color on the main counter. Crackle finish was applied to the whole outside except for that counter and Ceramacoat's Barn Red paint was painted over that. The picture below is that closest to the actual color.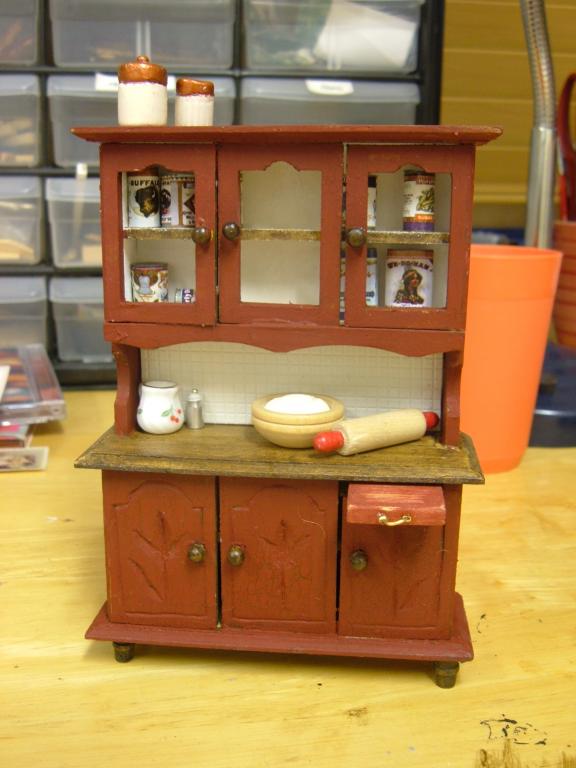 The "tile" backsplash is from a sheet of plastic textured shelf paper! You never know where you'll find mini supplies! A little wire and two crimp beads glued on finished off the hardware and there you go... a $1 hutch that fits my country kitchen! Details on a homemade sink and icebox coming soon!